Project Description
Sustainability Planning
Client: Chicago Department of Aviation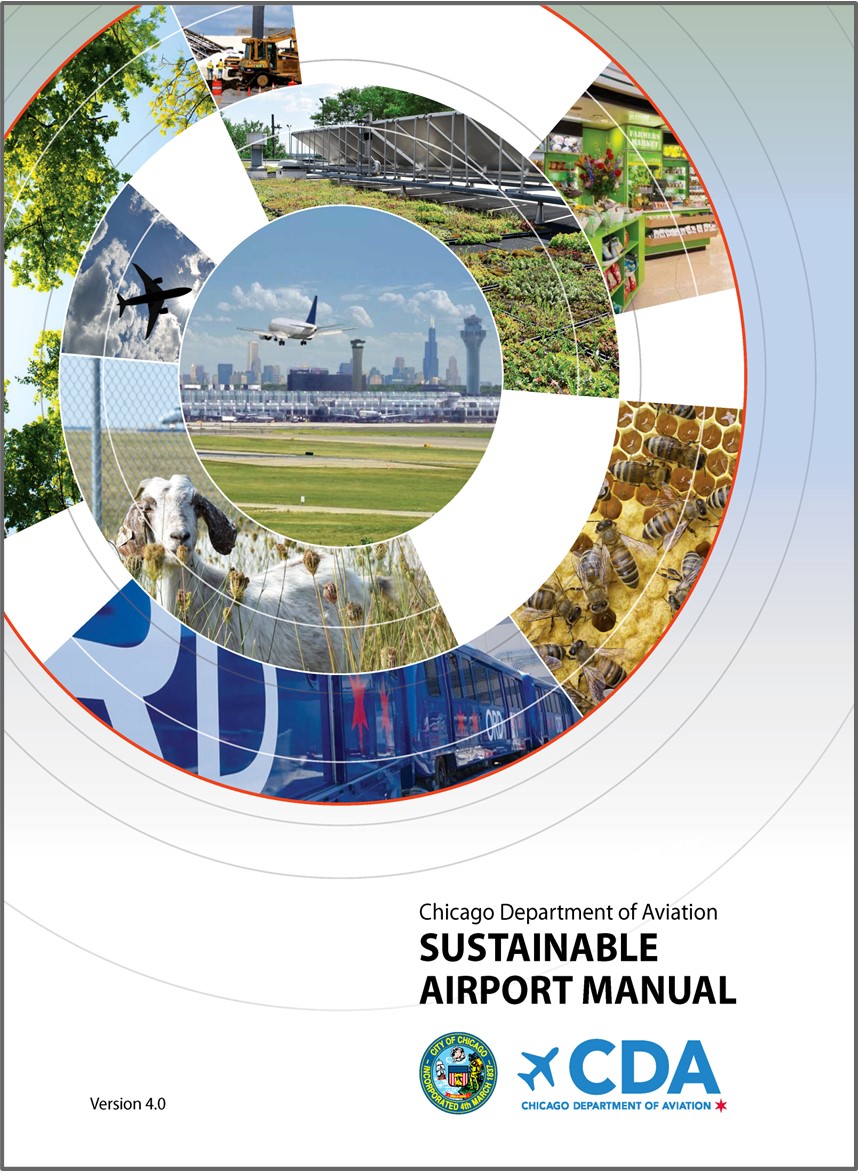 L&B led the team that developed the Chicago Department of Aviation's Sustainable Airport Manual (SAM). With SAM celebrating its 10th anniversary in 2019, L&B kept the manual up-to-date; provided implementation support to the CDA and its tenants, concessionaires, and stakeholders; and led the major update in 2020 to focus on sustainability guidance for terminals and occupied spaces.
SAM is LEED®-based airport sustainability requirements for all planning, design/construction, & operations/maintenance projects and activities, under the following key categories:
Green Procurement
Green Products
Energy Optimization
Waste Management, Reduction, and Recycling
Indoor Environmental Quality
Transportation & Fleet Management
Materials and Resources
Water Efficiency and Management
Sustainable Sites
Construction Practices
Education & Training
Monitoring & Reporting
Regional Priority
Innovations
SAM is the industry's first airport-focused sustainability guidelines, and includes the first sustainability certification/rating system for airport projects. SAM is contractually required and is integrated into the CDA's Master Specifications. L&B has over 15 years of implementation experience and has been responsible for ongoing updates with input from Key Stakeholders.
The development of SAM was the foundation for the CDA's Sustainability Program, which features many innovations and industry-firsts. L&B is proud to have assisted the CDA with development and implementation of such ground-breaking initiatives.
300+ Green Airplane Certifications in accordance with SAM Guidance
Green Concessions Policy development & implementation; and tenant outreach support
Energy Efficiency Grants and Incentives
Solar PV Field Feasibility Study & RFP development
1st permanent airport Grazing Herd – RFP development and ongoing contract management
Most Green Roofs at an Airport (17 at O'Hare)
1st FAA ATCTs with Green Roofs
1st Apiary at US Airport
450+ acres of Wetland Mitigation
Terminal Area Program (TAP) Sustainability Vision & Goals
Airports Going Green conference development and implementation support

Founded to 2007 to showcase airport sustainability innovations
Annual Award Program
60+ airports attended in 2022