Airport operators and government agencies face a complicated matrix of environmental approval processes, regional policies and stakeholder expectations. L&B provides expert experience and global best practices to progress airport development, environmental compliance and sustainability stewardship.
Over the last three decades, one of the most important issues facing airports is the increasing requirement to fulfil environmental regulations and permits, as well as demonstrate leadership in reducing the environmental impact of the airport. L&B has earned a reputation as one of the most well respected and successful aviation environmental firms in the world.
L&B has global experience preparing documents that satisfy environmental laws and requirements set forth by funding entities, ensuring our client's projects obtain the necessary approvals to move from being a plan to implementation.
The Environmental Service Line focuses on land use planning on and near airports, stakeholder outreach support, airport noise analysis, noise abatement planning, noise office support, planning for climate change, air quality analysis, and airport sustainability.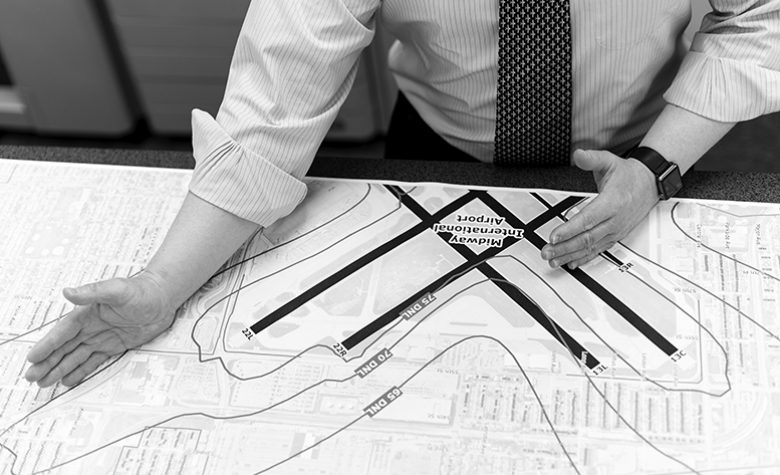 Environmental Impact Statements
Environmental Assessments
Sustainability Plans
Noise & Land Use Studies
Airport Noise Office Services
Air & Water Quality Evaluation
Stakeholder Outreach Support
Acoustical Design Support