Sustainabilty
Landrum & Brown, Incorporated (L&B) has extensive experience in the development and implementation of airport sustainability guidance, programs, and initiatives.
We support our clients in their goals to lead by example while incorporating principles of sustainability into all aspects of an airport's operations.
From administrative procedures to planning, project design through construction, operations and maintenance, tenant relations, and stakeholder involvement, L&B brings comprehensive experience and knowledge of sustainability policies and procedures, combined with our global aviation background, which allows for the integration of sustainable initiatives, while addressing the unique challenges specific to an airport environment.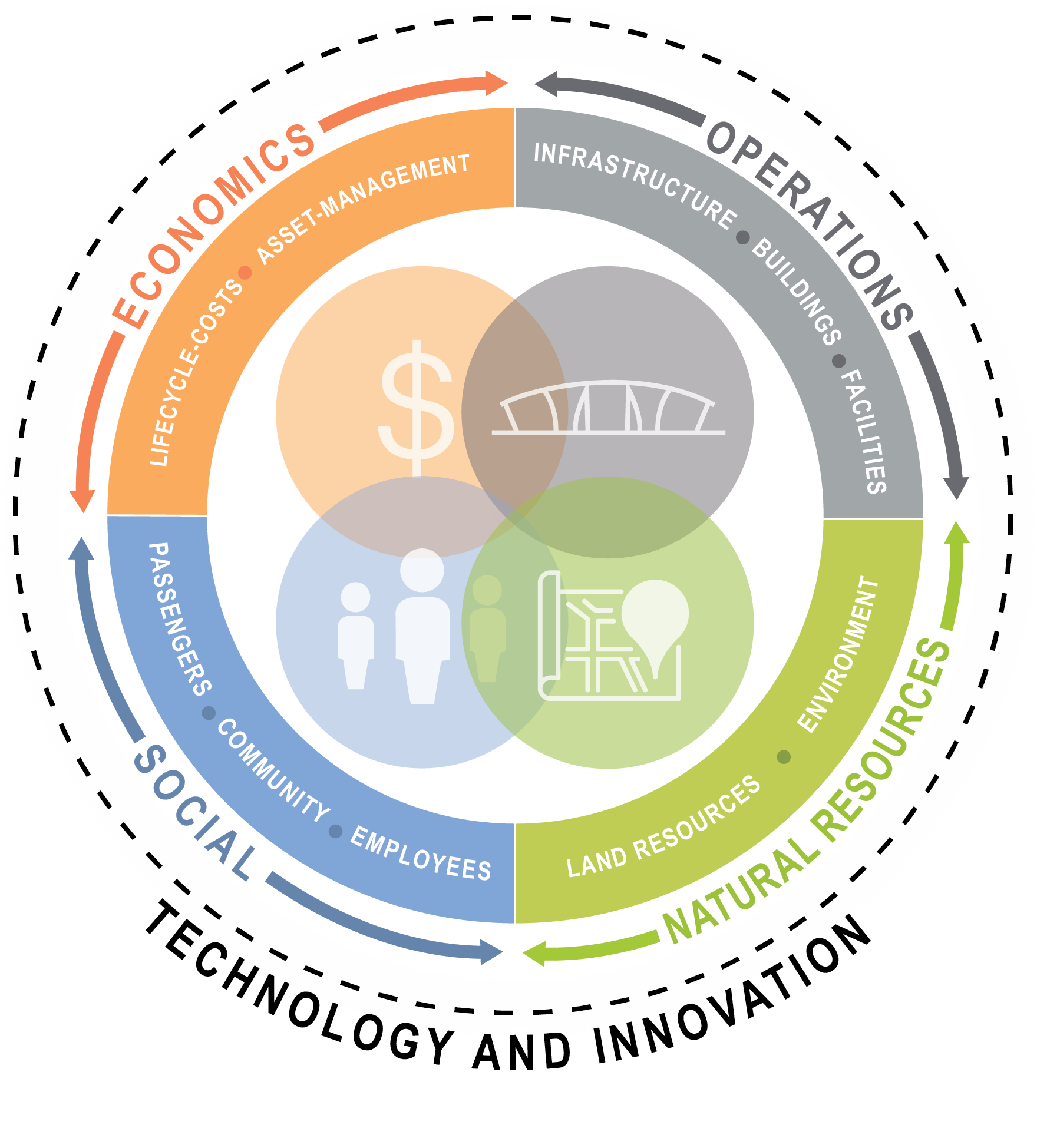 Through our global experience in airport sustainability, our team of experienced professionals is prepared to:
Develop and update sustainability goals, targets, plans, guidelines, PDDs, and implementation strategies
Track sustainability performance and report progress publicly and internally
Advise on sustainable strategy options
Feasibility assessments
Cost-benefit and life-cycle cost analyses
Airport Sustainability Services