Founded in 1949, L&B is a global aviation planning and development consultancy that has served airports and other aviation clients on all seven continents. Behind each assignment is a team of talented employees that work together to deliver the highest level of service in the industry.
Our goal is to hire talented individuals who both fit and enhance our corporate culture with their experience, aspirations and commitment. In a service-oriented profession, we realize we can only be as good as our people. Therefore, we only hire the best.
Given our broad network of offices and our projects around the globe, the opportunities are truly vast.
Current Opportunities at L&B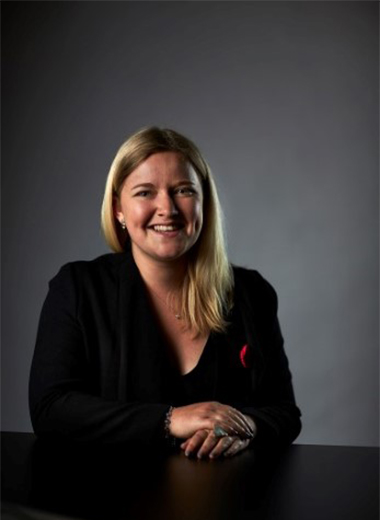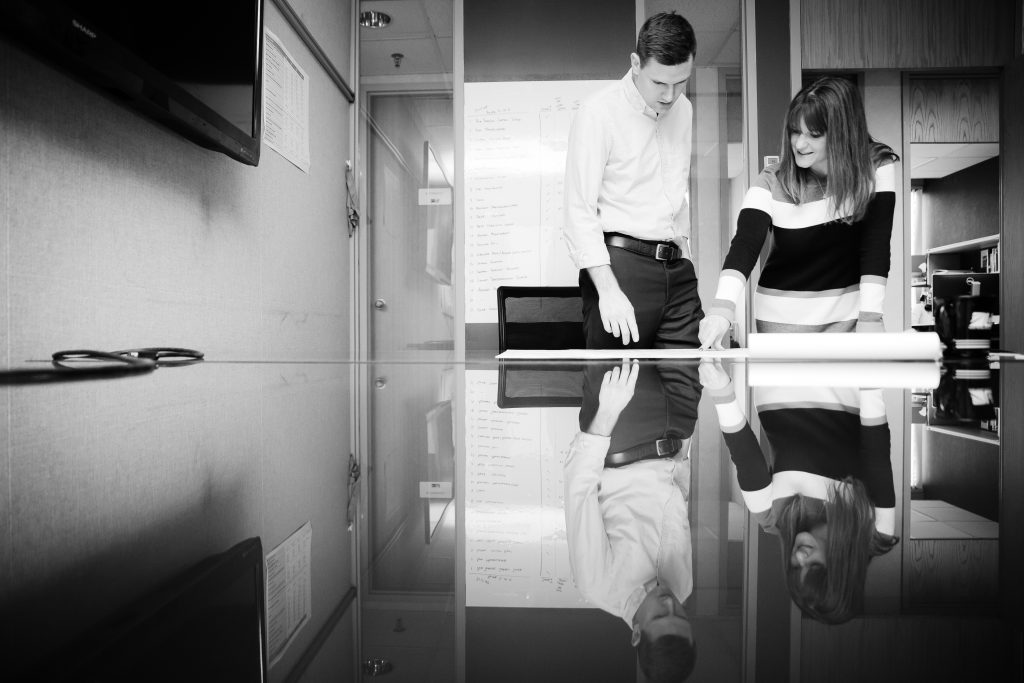 Employees discussing plans in the Cincinnati office
"Everyone at L&B has been friendly, welcoming and all very keen to share their knowledge."
I started working as a Graduate Airport Planner at L&B in 2014 after completing a Civil Engineering degree at RMIT. In the time since, I have gained more experience than I would have ever expected. As part of the L&B team, I have been involved in a diverse range of projects both in Australia and around the world, the most significant being the new Dubai Airport – planned to be the largest in the world. As part of my work, I was given the chance to work in Dubai which was amazing and definitely a highlight of my time at L&B.
Everyone at L&B has been friendly, welcoming and all very keen to share their knowledge. I have been encouraged to continually build and expand my skills which has allowed me to explore the broad variety of interesting and challenging aspects of the airport planning process. — Lucy Mackinnon
NOTICE TO CANDIDATES: RECRUITMENT FRAUD ALERT
Landrum & Brown representatives conduct all email communications through a company email address that ends with @landrumbrown.com. We do not use any other version of our company name as our email address (such as L&B.com or landrum&brownconsultants.com), and we do not use free webmail accounts such as Gmail, Yahoo, Hotmail or any other general email address. We never conduct interviews via Google Hangout or any other chat platform. We are not hiring for freelance or work-from-home opportunities. All legitimate job opportunities are posted on our company website's careers page.
We extend offers of employment only after a comprehensive interview process, which includes meeting the hiring manager in person. We will never ask you for a payment of any sort or offer you payment for any reason. We will not request personal information such as a social security number, birth date, banking information or other financial details until after a legitimate offer of employment has been extended.
If you are contacted via LinkedIn or other social media site by someone who appears to work at Landrum & Brown, you should ask the person to provide their business email address, which should end with @landrumbrown.com. If you suspect a recruitment attempt is fraudulent, you should cease communications. You may contact us at Recruiting@landrumbrown.com to verify whether a recruitment contact is legitimate.
To educate yourself on how to spot a job scam, visit this site. https://www.consumer.ftc.gov/articles/0243-job-scams
Equal Opportunity Employer
L&B has very recent project experience on all seven continents. Ethnic, cultural, national origin, language, and gender diversity is a basic foundation of our success. L&B believes that such a dynamic and vibrant working environment exceeds work expectations and encourages staff to have an open and forward-thinking mind. This will, in turn, enrich the way we work and connects us with our clients. We, therefore, recognize that diversity plays a key role in our recruitment and are therefore a proud equal opportunity employer.
EEO / M / F / D / V