Corporate Social Responsibility
L&B is committed to corporate social responsibility in the communities where we live and work.
This means we operate in ways that enhance society and the environment. Through mentoring the disadvantaged, volunteering in the community, promoting workforce development, establishing scholarships, and our commitment to the planet, we are socially accountable to our clients and the public.
This ongoing commitment extends throughout our business services to meet our clients' highest standards, and into our business operations in establishing and maintaining socially responsible practices and reducing our company-wide environmental footprint.
Click here to learn about our Sustainability Services.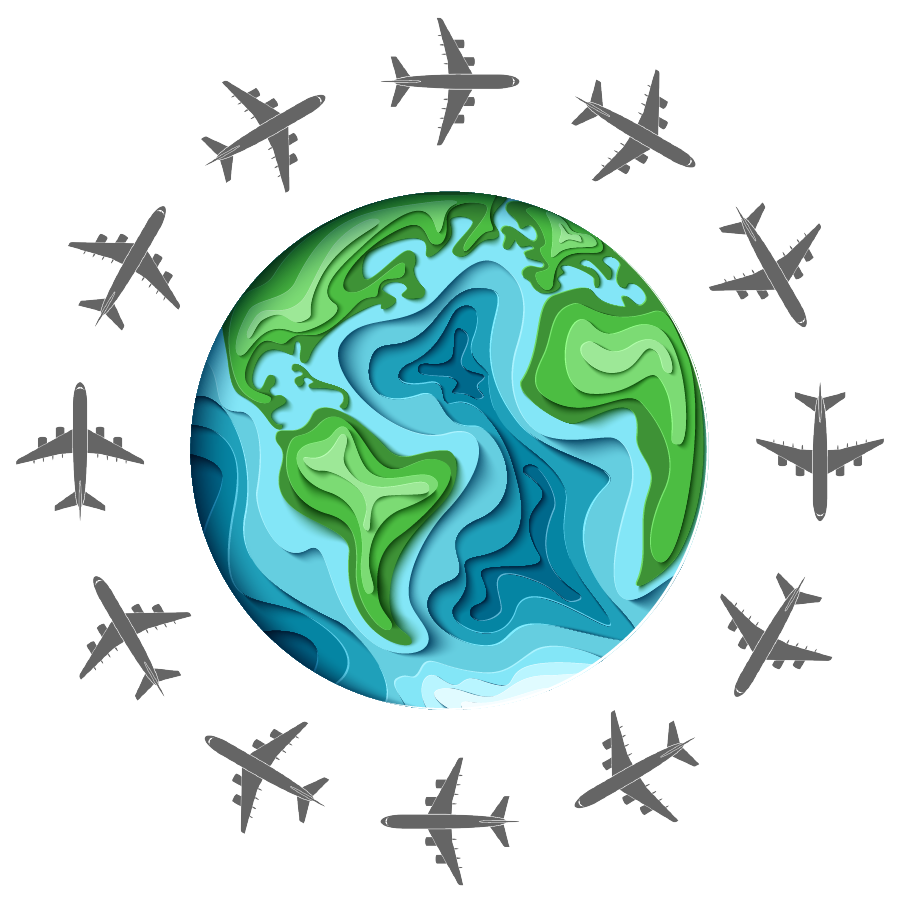 L&B has a corporate commitment to work closely with disadvantaged, minority, and woman-owned firms, representing every type of professional service provider, technical resource, and vendor.
L&B is proud to mentor and personally invest in our partners, bringing them into new service areas that foster continued growth.
Our D/M/WBE Participation Policy includes the following:
Extend equal employment opportunity to qualified persons without regard to race, color, o\r national origin.
Award meaningful project work to qualified minority, female, and disadvantaged businesses.
Assist in the start-up of D/M/WBE firms by investing both time and capital to help individuals with their businesses.
Hold D/M/WBE vendor fairs across the country, in which we personally invite locally-based companies to grow their business at airports.
Support our local communities by hiring locally and supporting local workforce development initiatives.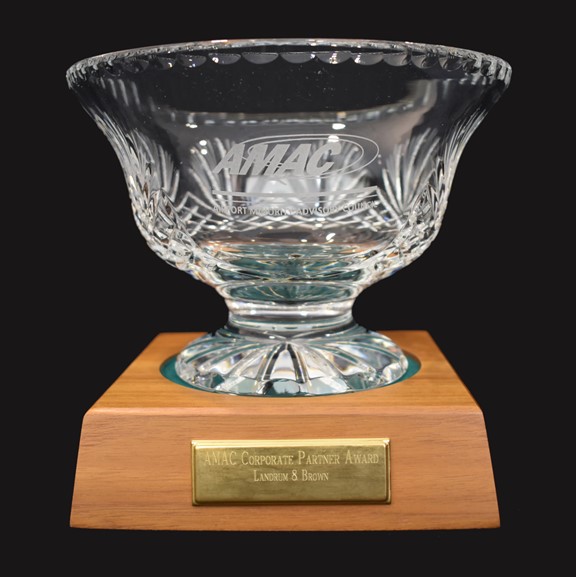 We are honored to be recognized and awarded the Airport Minority Advisory Council (AMAC) Corporate Partner Award.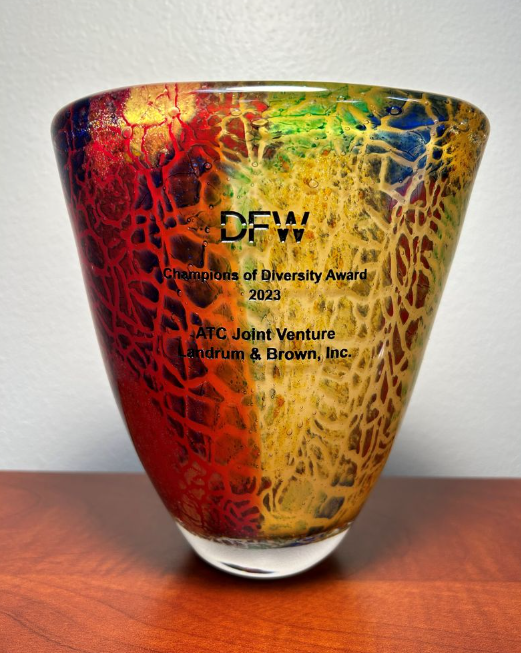 We are proud to receive the DFW Champion of Diversity Award for exceeding our established participation goals.
Volunteering in the Community
L&B recognizes the importance of supporting charitable organizations and volunteering within our communities.  We actively encourage and support our staff in the following:
Serving on Advisory Boards for non-profits and educational organizations
Year-round Volunteering, Seasonal/Holiday-related efforts, and Emergency-response/disaster-relief programs
Fundraising assistance with both direct donations and volunteering time to plan and organize events
Corporate matching of employee contributions to charitable organizations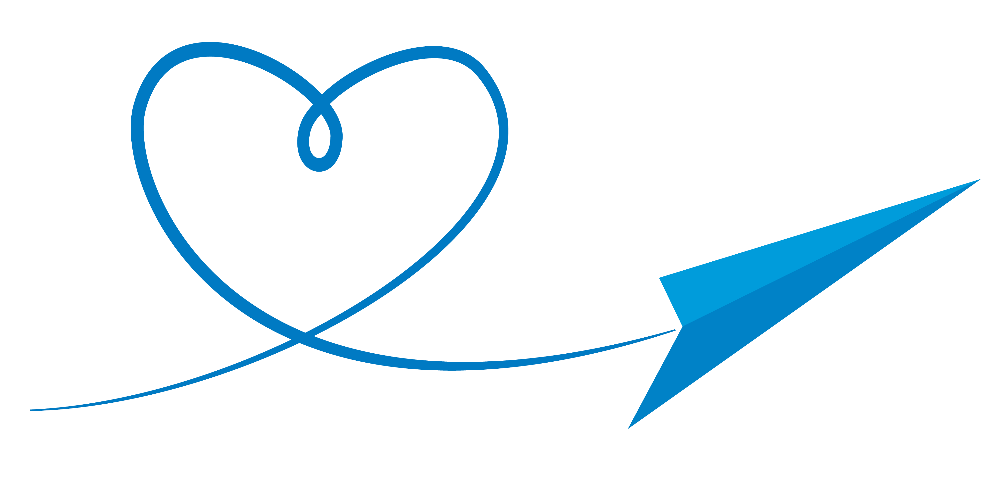 Promoting Workforce Development
L&B is focused on education of youth and workforce development in the aviation industry. Our major initiatives include the following:
Adopt-a-Class: leading Aviation and/or STEM classes at high school and elementary levels
Leading and/or evaluating Student Airport Design Competitions
Careers in Aviation speaking events
Airport Arts – partnering with airports to showcase local artists
Assisting clients with establishing Aviation Education Programs
Establishing Scholarships
L&B has made a global commitment to invest in the education of future airport planners. We are creating a pipeline of young and talented planners from around the world, through annual scholarship opportunities.
Civil Aviation University of China, Airport College
The Landrum & Brown Scholarship in Airport Planning
In response to L&B's commitment to support the Chinese aviation industry development and the airport planning sector, former CEO Jeffrey Thomas established the Landrum & Brown Scholarship in Airport Planning at the Civil Aviation University of China (CAUC) in 2000. The scholarship is awarded annually to qualifying students in accordance with the policy of the Airport College.  More than 180 students have received scholarships with many now working for airports, airlines and various aviation agencies.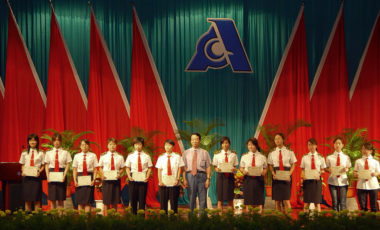 Recipients of the Landrum & Brown Scholarship in Airport Planning at the Civil Aviation University of China.
University of Cincinnati
The Jeffrey N. Thomas "In the Arena" Scholarship
Since 2012, L&B has funded an annual scholarship 'In the Arena' Award at the University of Cincinnati (UC), the Alma Mater of our former CEO, Jeffrey Thomas. L&B also established the Landrum & Brown Jeffrey N. Thomas Endowed Scholarship Fund through which the scholarship is administered, in accordance with the policies of the UC Foundation's Board of Trustees.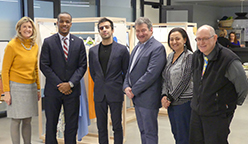 2018 Scholarship Recipient
Cambridge University, Downing College
The Landrum & Brown Scholarship in Fine Arts & Humanities
In 2014, Board Member Emeritus, Edward Blankenship established an endowed scholarship fund at Cambridge University's Downing College where he had received his graduate degree in architecture. The Landrum & Brown Scholarship in Fine Arts & Humanities is awarded annually to qualifying students.
L&B takes sustainability seriously. Not only do we assist clients with preparing and implementing sustainability policy and initiatives, but we live by our own sustainable guidelines. We strive every day to incorporate such measures into our project management and delivery, as well as the way we do business in our communities and how we support our employees.
L&B's Corporate Responsibility Statement includes commitments to our clients, employees, company, and communities that feature strategies to reduce our environmental footprint while maintaining a strong financial position.
We continually operate under the goals of:
Supporting Client Initiatives
Supporting Employee priorities
Improving the Communities where we live and work
Managing a fiscally responsible and resilient Company
Click here to learn about our Sustainability Services.