L&B's position as a trusted advisor to the newly-appointed Head of Brisbane airport led to a contract to help solve long-term challenges and bring on the specialty expertise of Currie & Brown and Integral Group. ​​​​​​​
The Opportunity
Throughout the globe, clients look to Landrum & Brown as a trusted advisor to help them plan for the future. This position at the "tip of the spear" provides a unique insight into the clients' most challenging and unique problems and positions us to find the best solutions to their needs.
Brisbane Airport, Australia's third-largest, was looking for a strategic plan to enable greater integratio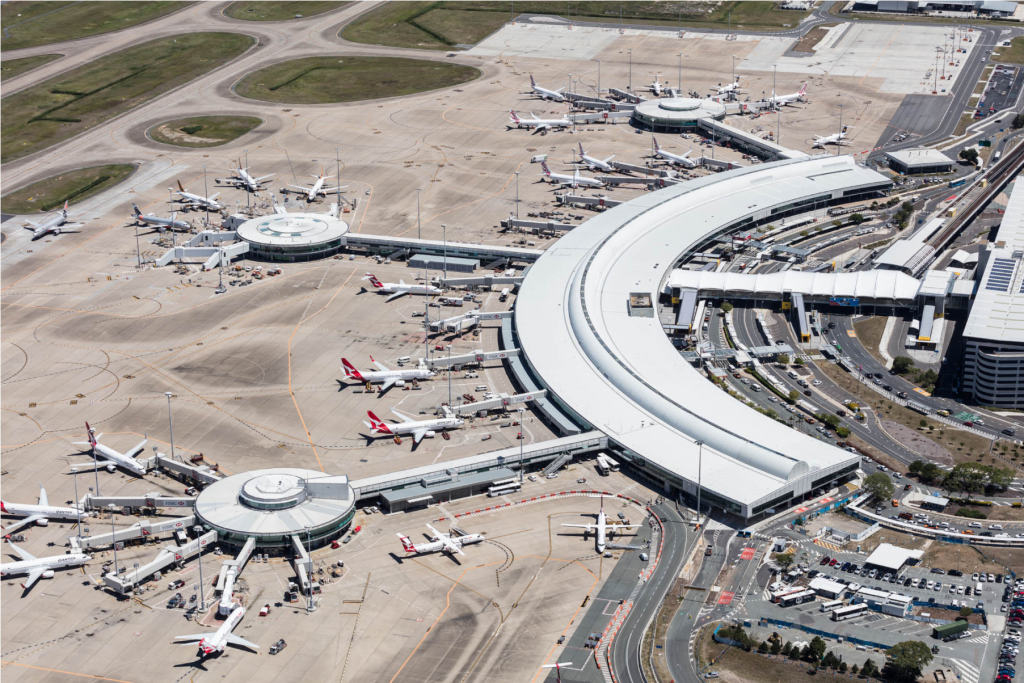 n of international and domestic operations for their 23.8 million yearly passengers. Planning for the aviation needs of the 2032 Olympics only furthered the importance of the strategy.
A strong relationship between Gary Gibb (Landrum & Brown's Chief Strategy Officer and President of Asia Pacific) and the newly appointed Head of Brisbane Airport allowed the L&B team to speak with the client to identify their key concerns and priorities prior to the Request for Proposal hitting the street.
When forming the team, this insight provided an opportunity to position the Brisbane-based offices of both Integral Group and Currie & Brown for niche sub-consultancy roles and deliver the best solution for the client. The L&B team was quickly short-listed and awarded the win.
The Importance of Local Presence
It was important to the client to have a local team who understood the importance of getting the airport's stakeholders on board. Along with L&B's track record of similar projects, Integral's experience and local presence only strengthened the team. Gary's personal commitment to relocate and spend significant periods based in their offices at Brisbane Airport over the next 10 months helped secure the win.
The "Tip of the Spear" Strategy
Strategically, the specialist aviation expertise and brand legacy of L&B positioned the firm as a trusted advisor. This, coupled with the best specialist expertise across Dar Group, was a true differentiator in securing the $1.3M win.
Acting as an advisor at the "tip of the spear" allows L&B to introduce other Dar Group capabilities – especially as the project expands into design. It is a strategy that works not only in aviation but across Dar Group's markets and specialty brands.
A Collaborative Team
A special thank you to Ian Guy, Justin Lamond, Peter Jolicoeur, and Mathieu De Marchi from L&B, Andrew Jenkinson and Matthew Douglas from Integral Group, and Paul Noonan from Currie & Brown who all contributed to securing this collaborative project win.