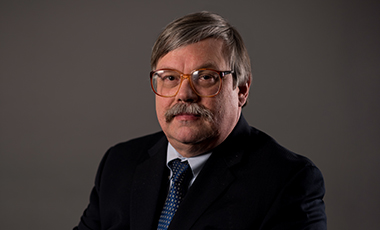 Landrum & Brown (L&B) is pleased to announce the addition of Tom Burkman as Associate Vice President at our Chicago, IL office. In this position, Tom integrates airfield planning requirements with airspace structure and capacity.
Tom brings over 35 years of aviation operational and planning experience. His air traffic control (ATC), airline and airport planning experience allow him a comprehensive operational view of domestic and international aviation systems. Tom has extensive experience in airfield and airspace operational analysis and modeling. He has supported FAA ATC facility projects, FAA ATC Business Continuity planning projects, domestic and international airspace design efforts, domestic and international airfield/airspace simulation studies and Environmental Assessments. Tom's clients have included domestic and international airport operators, Air Navigation Service Providers (ANSP), domestic and international airlines.
"Tom brings added dimension and skill set to our Chicago office while enhancing our company's airspace expertise. We are looking forward to opportunities to provide this new level of service to our worldwide client base," says Bob Gilbert, Senior Vice President and Regional Manager, Chicago.
Tom holds a Bachelor of Science in Chemistry and a Master of Science in Computer Science from De Paul University. He also received a Project Management Certificate from Loyola University.
About L&B:
L&B is the oldest and most innovative privately owned consultancy dedicated solely to the needs of the commercial aviation community, focusing on solutions for the world's busiest and most challenging airports. Our focus on the highly specialized issues of the global aviation industry provides our clients with a level of expertise and vision that cannot be matched. Through experience and innovation, our ideas are shaping the future of aviation.
Contact Tom Burkman:
P: 773.628.2905
F: 773.628.2901
C: 312.772.8545
E: Tom.Burkman@landrumbrown.com
8755 Higgins Road, Suite 850, Chicago, IL 60631