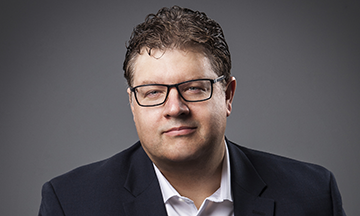 Richard Barone, Associate Vice President
Landrum & Brown (L&B), a global aviation planning and development consultancy, announces the appointment of Richard Barone as Associate Vice President – Ground Transportation Service Line Lead, and New York Office Lead, effective July 16, 2018.
Barone comes to L&B having served as Vice President for Transportation at the Regional Plan Association – the nation's oldest and most influential regional planning not for profit serving the New York Tri-State Area. He has extensive experience in regional transportation planning including research, project management, and public advocacy. For over the past decade Barone has been an expert in New York region's transportation infrastructure, informing key stakeholders, the public and the press.
He was responsible for his prior organization's transportation portfolio that included all the major modes and facilities for both passengers and goods movement/freight, public transit (subway/bus/ferries/commuter rail), highways (autos/trucks), seaports, and airports. One particular project was the Fourth Regional Plan for the New York metropolitan region. This five-year, once in a generation effort involved the comprehensive evaluation of the region's transportation system and developed dozens of recommendations for the next 30-40 years to improve public transit, roadways, goods movement and the airports.
Brian Reed, President – Americas at Landrum & Brown, said, "Rich has a unique ability to understand all ground transportation planning issues both on and off an airport, as well as provides the leadership and relationships necessary for our New York office."
"Airports are a region's gateway to the rest of the nation and the world, and are essential to its ability to compete in the global economy," says Barone. "I'm excited to bring my background in regionalism and ground transportation to L&B, one of the most respected airport planning and development consultancies in the world."
Barone serves on the TRB Committee for Intergovernmental Relations in Aviation, and has been involved in advocacy/education on major aviation initiatives such as NextGen and the imposition of slots at the New York region's airports.
Barone holds a Master Science in Urban Planning from Columbia University.
About L&B:
L&B is a privately owned global consultancy dedicated solely to the needs of the commercial aviation community. The firm's mission is to provide clients with an unmatched level of service and advice across the full range of aviation planning and development disciplines. With a long and proven history, L&B's combination of experience, collaboration, and innovation is helping to shape the future of aviation.
Contact:
Rich Barone
Associate Vice President
Richard.Barone@landrumbrown.com
M +1 917 864 3877
T +1 212 228 0662