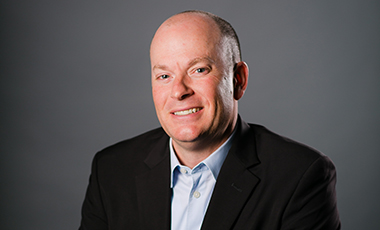 As international travel continues to increase in the United States and becomes a crucial component of its economy, a deeper understanding of the passenger journey, needs and expectations is required in order to improve the overall passenger experience.
In a recent study conducted for the Airport Cooperative Research Program (ACRP) titled "Guidelines for Improving Airport Services for International Customers," Andrew Kirchhoff, principal investigator and Associate Vice President of Landrum & Brown (L&B), examines the passenger journey and identifies the key elements terminals should have to create a cohesive and predictable experience for international passengers at U.S. airports.
The guidebook, intended for use by all airport stakeholders responsible for interacting with international customers, is organized into four main sections, or journey segments: international departing passengers, international arriving passengers, connecting passengers and precleared arriving passengers. Within each segment, the basic requirements and notable innovations for customer service, physical environment and information dissemination are outlined.
"Each journey segment used a customer-centric approach and put the international passengers at center of the experience, whereas the traditional process-oriented approach builds the experience around the process," says Kirchhoff.
The research team — which includes Kirchhoff; James Harding and David Park of Gresham, Smith and Partners; Thomas Smahel of Human Factors North; Edward Hart of Arora Engineers; John Duval and Matt Farrell — conducted an extensive review of existing literature; on-site investigations at eight airports in the U.S. and four overseas airports; and a customer experience survey with passengers departing on international flights who were waiting in the gate hold rooms prior to departure.
"We discovered that the terminology between U.S. airports is inconsistent and can cause confusion to international passengers. Adding to that confusion, the process for arriving and departing international passengers is different in the U.S. than many other countries. Consistent terminology between airports within the U.S. and between U.S. and overseas airports is a key factor in creating a cohesive customer experience," says Kirchhoff.
Click here to download "Guidelines for Improving Airport Services for International Customers."
About the ACRP:
The ACRP is an applied research program that develops practical solutions to problems faced by airport operators. It is managed by the Transportation Research Board of the National Academies of Sciences, Engineering, and Medicine and is sponsored by the Federal Aviation Administration.
About L&B:
L&B is the oldest and most innovative privately owned consultancy dedicated solely to the needs of the commercial aviation community, focusing on solutions for the world's busiest and most challenging airports. Our focus on the highly specialized issues of the global aviation industry provides our clients with a level of expertise and vision that cannot be matched. Through experience and innovation, our ideas are shaping the future of aviation.
Contact:
Andrew Kirchhoff, Associate Vice President
C: +1 214.923.9613
E: Andrew.Kirchhoff@landrumbrown.com