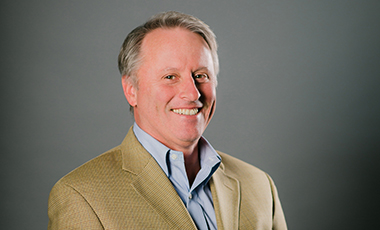 Landrum & Brown (L&B), a global leader in airport and aviation planning, is proud to announce the appointment of Michael Tubridy as Associate Vice President.
Tubridy will join Associate Vice Presidents Lee Brown and Ceila Fremburg to form the nucleus of L&B's new Baltimore/Washington, D.C., regional office. He will be responsible for growing L&B's presence in the region and enhancing our relationship with the international development agencies and other clients throughout Latin and South America.
As a seasoned professional, Tubridy brings over 20 years of global aviation management and development experience. He has extensive knowledge of the technical aspects of aviation management consulting and leads facilities projects, including capital investment and affordability plans, airport development and commercial planning, airport master planning, airport terminal capacity analysis and independent audits, for private and public sector clients around the world.
Most recently, Tubridy served as the Aviation Planning Practice Leader at Bechtel, a construction and civil engineering company. Prior to Bechtel, he was the Business Development Lead for the Central and South American and African markets at consulting firm LeighFisher.
"Mike's vast international experience and ability to lead multi-disciplinary teams on complex projects will greatly contribute to our growth initiatives. We are very pleased to have him join L&B," says Chief Operating Officer Mark Perryman.
L&B President Brian Reed adds, "Mike is a proven veteran in aviation planning. He will be a wonderful resource to our clients as well as an important part of growing our business capabilities."
Tubridy is active in a variety of aviation organizations and is a regular speaker at international aviation conferences. He holds a Bachelor of Arts in Architecture from Carleton University and a Master of Science in Architecture from Louisiana State University.
About L&B:
L&B is the oldest and most innovative privately owned consultancy dedicated solely to the needs of the commercial aviation community, focusing on solutions for the world's busiest and most challenging airports. Our focus on the highly specialized issues of the global aviation industry provides our clients with a level of expertise and vision that cannot be matched by our competitors. Through experience and innovation, our ideas are shaping the future of aviation.
Contact:
Michael Tubridy, Associate Vice President
P: 513.530.1274
C: 703.209.6805
E: Michael.Tubridy@landrumbrown.com