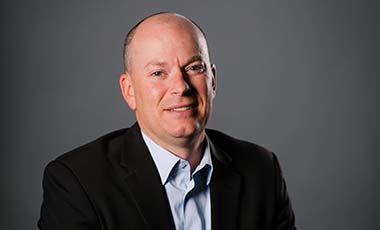 Andrew Kirchhoff, Vice President
Landrum & Brown (L&B), a global aviation planning and development consultancy, announces the promotion of Andrew Kirchhoff to Vice President. As the leader of the Dallas office, Kirchhoff has greatly contributed to the growth of the firm and expanded its presence in the region.
Kirchhoff has over 18 years of airport planning experience including project delivery and business development specializing in the planning of airport terminal facilities.
Since joining L&B in 2013, he has led major assignments for key clients including Dallas/Fort Worth International Airport, Austin–Bergstrom International Airport and San Francisco International Airport. He also served as the terminal planning expert for airports in Central and South America, the Middle East and India.
"Andrew has demonstrated the ability to lead large complex projects and has a great interest in the long-term development of the firm," says Mark Perryman, Chief Executive Officer.
As an industry leader, Kirchhoff serves as the chair of the Transportation Research Board (TRB) Airport Terminals and Ground Access Committee. He was also the principal investigator of the TRB's Airport Cooperative Research Program (ACRP) Research Report 161, "Guidelines for Improving Airport Services for International Customers." In addition, he is active in the American Association of Airport Executives (AAAE) and Airport Consultants Council (ACC) committees.
About L&B:
L&B is a privately owned global consultancy dedicated solely to the needs of the commercial aviation community. The firm's mission is to provide clients with an unmatched level of service and advice across the full range of aviation planning and development disciplines. With a long and proven history, L&B's combination of experience, collaboration, and innovation is helping to shape the future of aviation.
Contact:
Andrew Kirchhoff
Vice President
Andrew.Kirchhoff@landrumbrown.com
M: +1 214 923 9613
6440 North Belt Line Road, Suite 125
Irving, TX 75063