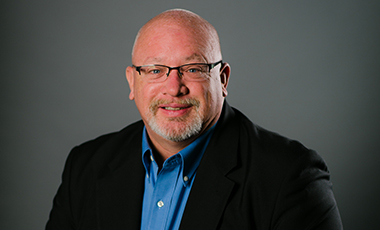 Landrum & Brown (L&B), a global leader in airport planning and development, is proud to announce the appointment of Bill Hogan as Vice President. Hogan will develop and expand business relationships with current and prospective clients throughout North and South America.
As an industry veteran with nearly 30 years of experience, Hogan has maintained an extensive network of relationships with large- and medium-sized airports and held several leadership positions. Most recently, he served as Vice President and Director of Aviation, Rail-Transit and Ports Business Development at an international consultancy firm.
"Bill is well-known and respected in the aviation industry and has a proven ability to understand clients' needs and help them achieve their goals. We're very excited to have him on board," says L&B President Brian Reed.
Hogan is actively involved in Airports Council International – North America (ACI-NA) and the American Association of Airport Executives (AAAE) and serves on several committees. He is also a past board member of the AAAE Northeast, Southeast and Great Lakes Chapters.
About L&B:
L&B is the oldest and most innovative privately owned consultancy dedicated solely to the needs of the commercial aviation community, focusing on solutions for the world's busiest and most challenging airports. Our focus on the highly specialized issues of the global aviation industry provides our clients with a level of expertise and vision that cannot be matched by our competitors. Through experience and innovation, our ideas are shaping the future of aviation.
Contact:
Bill Hogan, Vice President
P: 513.530.1243
C: 904.307.7026
E: Bill.Hogan@landrumbrown.com