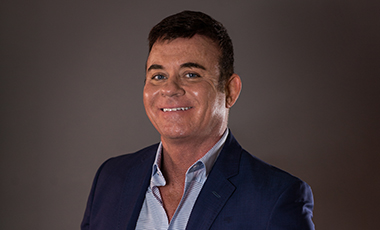 Landrum & Brown (L&B), a global leader in airport and aviation planning, is proud to announce that Joseph Kevin Barden, Jr. has rejoined the firm as Vice President.
Barden, an accomplished executive with more than 25 years of experience, will be expanding L&B's domestic and international architectural and airport planning services from an office in Los Angeles.
Barden's extensive portfolio includes managing, directing and validating master plans and terminal area plans for clients such as Houston, Denver, Portland, San Diego, Los Angeles and Phoenix international airports. He has proven experience in planning, advanced planning, project management, project delivery and design of airports and commercial projects both nationally and internationally.
"I am very pleased to welcome Joe back to L&B. He has an outstanding ability to form and lead multi-disciplinary teams and brings the technical, architectural and planning expertise that will greatly benefit the firm and our clients," says L&B President Brian Reed.
Prior to rejoining L&B, Barden was an Associate Vice President and the Director of Aviation and Planning at an infrastructure firm where he was responsible for directing and managing the aviation planning activities on airport projects and proposals.
Barden holds a Bachelor of Science in Architecture from State University of New York at Buffalo and a Master of Architecture from Arizona State University.
About L&B:
L&B is the oldest and most innovative privately owned consultancy dedicated solely to the needs of the commercial aviation community, focusing on solutions for the world's busiest and most challenging airports. Our focus on the highly specialized issues of the global aviation industry provides our clients with a level of expertise and vision that cannot be matched by our competitors. Through experience and innovation, our ideas are shaping the future of aviation.
Contact:
Joseph Barden, Jr., Vice President
C: +1 323.829.0977
E: Joe.Barden@landrumbrown.com