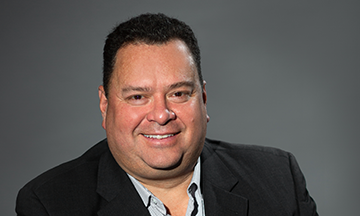 Diego Rincón, Vice President
Landrum & Brown (L&B), a global aviation planning and development consultancy, announces the appointment of Diego Rincón as Vice President effective July 16, 2018.
Rincón will be supporting projects primarily in the Middle East and helping in Latin America efforts as needed. He also looks forward to supporting the US Airport markets.
His distinguished 26-year career in the airport industry includes Airport Capacity, Master Planning, Environmental, Airfield and Terminal Planning and Design, Construction, Program Management, Airport Privatization/Concession, and Public/Private Partnerships.
Prior to joining L&B, Rincón led the Capital Development Group for Philadelphia International Airport, overseeing Planning, Environmental, Design, Construction, and Project Controls groups.
Some of Rincón's notable projects include Capital Development Programs for Philadelphia International Airport, Dallas Love Field, and the Metropolitan Washington Airports Authority. Another notable project, the Mumbai International Airport Chattrapati Shivaji Intl. Airport Modernization project, in which Rincón's responsibilities included the overall planning and implementation of projects connected with the development and improvement of airport facilities, determining the competencies, responsibilities, and strategies for developing and modernizing the airport infrastructure.
Mark Perryman, CEO of L&B, notes "Diego is a strong addition to our leadership team, and his knowledge and experience both from the consulting side and the airport executive management side brings L&B to a new level."
Rincón is involved with The International Partnering Institute, is on the Project Delivery Committee of Airports Council International (ACI), and serves on the Standing Committee on Aviation Security and Emergency Management with the Transportation Research Board.
He holds B.S. In Aviation Management from Florida Institute of Technology, and a Graduate Certificate in Intelligence Studies from Mercyhurst University and is an Accredited Airport Executive (A.A.E.)
Contact:
Diego Rincón
Vice President
Diego.Rincon@landrumbrown.com
M +1 469 236 7432